Olivier Giroud's stunning scorpion kick wins FIFA Puskas Award 2017!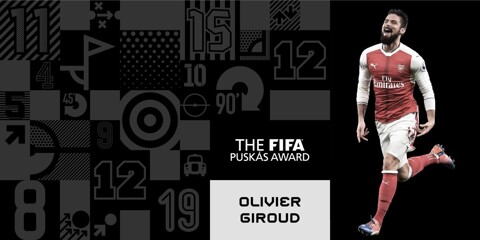 Olivier Giroud's superb 'scorpion kick' was voted by fans around the globe as the best goal of 2016-17, succeeding Mohd Faiz Subri as this year's FIFA Puskás Award winner.
His brilliantly improvised finish, scored against Crystal Palace in the English Premier League on 1 January 2017, completed a swift counter attack by Arsenal.
Alexis Sanchez curled in a cross from outside the penalty area on the left wing for the Frenchman, whose audacious, acrobatic effort crashed in off the crossbar before bulging the inside of the Palace net.