The city of Barcelona is set for a big day of political goings-on on Saturday, leaving the football club in a difficult position as Malaga come to town for a LaLiga fixture.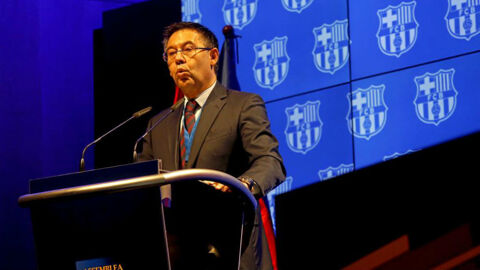 In the morning, the Blaugrana are due to hold their members' assembly before the 20:45 CET kick-off versus the Andalusians, but the game is being played against a wider backdrop for the country as a whole.
A major government meeting in Madrid is to discuss the Catalonian independence issue, coinciding with a large protest march planned back in the regional capital's city centre.
Barcelona are hoping for normality, allowing them to play their game without having to close the doors to fans like they did against Las Palmas on the day of the disputed referendum turning ugly across the region.
Postponing the game is also not being contemplated however the declaration of Article 155 by the Madrid government, which would suspend Catalonia's autonomy, may lead to violent protests across the city of Barcelona, possibly leading the club to reconsider how the game will go ahead.
Regardless of that, special safety measures are being put in place even though the Blaugrana are to allow their fans to have their say while inside the stadium so long as normal boundaries and limits are not crossed.
In particular there will be special surveillance to prevent pitch invaders, given the efforts of two fans wearing 'Help Catalonia, Save Europe' shirts rushing onto the playing surface during Wednesday's game against Olympiacos, which was stopped by security.
Previously, the club have been exposed to severe punishments by UEFA when political messages abscond onto their games, leading to the banning of two such banners for the Olympiacos encounter at fear of a swift punishment.