Liverpool's defenders cannot afford to just concentrate on just Harry Kane and Dele Alli on Sunday.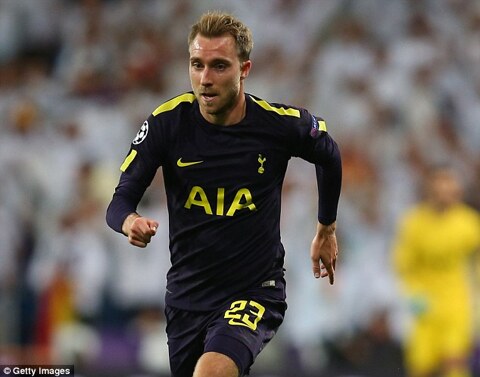 Christian Eriksen has started the season in sparkling form and is turning into a danger man for Tottenham, too.
We all know about his ability to score 25-yarders and free-kicks. Now, Eriksen is getting into the box an awful lot more and Liverpool's centre backs — Dejan Lovren and Joel Matip — must be alert to this threat.
All three of Eriken's goals this season have come from inside the box, including his winner against Bournemouth that secured Spurs their vital first victory in the league at Wembley.
Eriksen has gone from Tottenham's creator to their destroyer.
Liverpool must lay down a marker
Two years have passed since Jurgen Klopp's first match in charge, a 0-0 draw against Tottenham at White Hart Lane.
Liverpool have not improved dramatically in that time and there is a lot of work to be done.
For all their prowess against their top-six rivals, Liverpool have had some disappointing results against smaller sides.
Comparisons with Tottenham in that time are telling.
As our stats show, Liverpool have scored 13 fewer goals and — more alarmingly — conceded 35 more than Mauricio Pochettino's team.
Liverpool will be buzzing from their 7-0 win over Maribor in midweek but Tottenham are a different prospect altogether.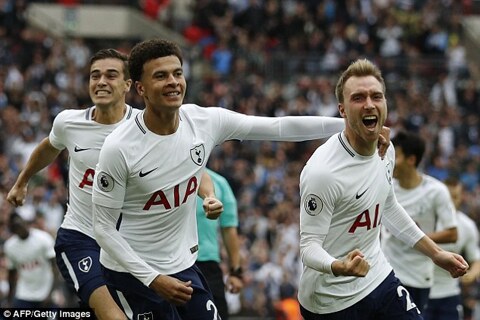 Spurs' victory over Bournemouth last week will have gone a long way to exorcising those Wembley demons and they will have taken immense confidence from their point at the Bernabeu.
With Danny Rose coming back into the fold, a buoyant Spurs are returning to full strength. This is the wrong time for Liverpool to be facing them.
When it comes to Liverpool, there seem to be more questions than answers. Tomorrow, Klopp needs to lay down a marker.
Pochettino tops Klopp in every department
Liverpool and Tottenham have both played 75 Premier League matches since they battled to a 0-0 draw in Jurgen Klopp's first match in charge in October 2015.
Since then, Mauricio Pochettino has been by far the more successful boss...